Team Information & Awards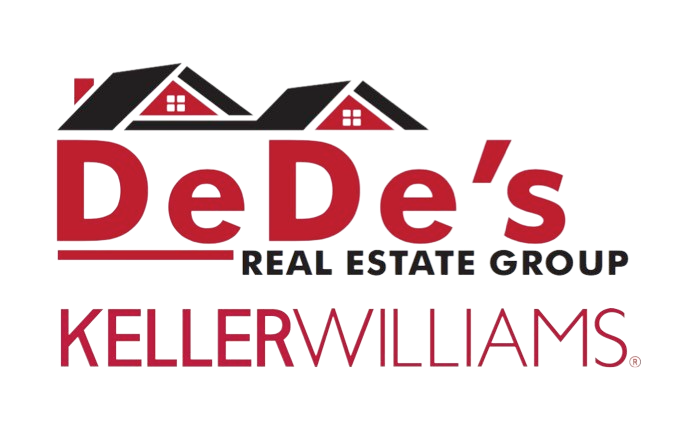 This page will detail many of the awards and history of DeDe's Real Estate Group including sales awards and successes in Real Estate to date. To learn more about each agent on the team, Meet The Team, and see what each agent brings to the table!


Information About The Team
DeDe's Real Estate Group is one of the top producing teams in the Triad NC area and was formed to bring the very best agents in the industry to a single team. The team currently has three agents that work full time that can help you to buy your dream home or get your home sold! DeDe Cunningham is the lead agent and founder of the team who has 32 years of both residential and commercial experience in real estate including negotiating real estate deals for a Fortune 500 company and purchasing and developing land for both residential and commercial developments. DeDe holds a degree in Architecture and is a licensed NC General Contractor. DeDe's ability to negotiate with agents & communicate with clients is unparalleled and her success in residential real estate proves just that. Don't take our word for it, just read our Testimonials. See DeDe's profile to learn more! Lauren McNeill is a Buyer's Specialist on the team who worked in customer service for 15 years before pursuing a career in real estate. Lauren has experience in working with relocation and local buyers. Her dedicated and driven personality makes for a professional yet fun and exciting home buying experience. See Lauren's profile to learn more! Richard Cunningham is our Client Coordinator and Showing Agent. Richard holds degrees in Mechanical and Industrial Engineering, he is a licensed NC State General Contractor and Realtor. Richard's precise attention to detail and his knowledge of construction make him an excellent partner for buyers through the home showing, inspection, and walk through processes. Richard's role as a Buyer Support Specialist assures a smooth and detailed transaction from contract to close. DeDe's Real Estate Group - We Offer Real Estate at a HIGHER Level!!!
Team Awards
The team has earned praise on both the local, regional and national levels because of their accomplishments. The group also ranked #9 in Top Team Sales for the ENTIRE Carolina's Region in 2017 which encompasses all of North and South Carolina! DeDe has been awarded the prestigious "Realtor of Distinction" Award by the Greensboro Regional Realtors Association since 2015 - and each year since!
On top of the team production awards, our agents are very involved in the community as well as received individual awards & certifications. Please see Dede Cunningham's, Lauren McNeill's, or Richard Cunningham's individual pages to learn more about their community involvement, accomplishments, and how they give back to their communities!
Recent Experience and Awards:
-Over 40 years combined experience in real estate/construction and land development
-2015 KW Top Agent with over 16 million in volume and 70 closed transactions
-2016 Quadruple Gold Sales Award for Exceptional Sales
-2016 KW Top Team with over 18 million in volume and 78 closed transactions
-2016 Keller Williams Carolinas REGION, #13 Top Performing Team
-2017 Platinum Award for Exemplary Sales
-2017 KW Top Team with over 20 million in volume and 101 closed transactions
-2017 Keller Williams Carolinas REGION, #9 Top Performing Team
-2017 Real Trends Best Real Estate Teams in North Carolina
-2018 Triad Real Producers Magazine December Cover Feature
-2018 Platinum Sales Award (30+ Million Volume and 120+ Closings)
-2018 Real Trends Best Real Estate Teams in North Carolina
-2019 Expertise Top 20 Real Estate Agents in Greensboro
-2019 Platinum Sales Award (28+ Million Volume and 100+ Closings)
-2019 Real Trends Best Real Estate Teams in North Carolina
-2020 Platinum Sales Award (32+ Million Volume and 107 Closings)
-2020 Real Trends Best Real Estate Teams in North Carolina
-2021 Platinum Sales Award (34+ Million Volume and 93 Closings)
-2022 Platinum Sales Award (30+ Million Volume and 74 Closings)
Team Member Credentials:
-3 Full-Time Realtors® and an Administrative Coordinator / Marketing Manager
-2 NC Licensed Residential Contractors
-Bachelor of Arts in Architecture and 20+ years experience in construction and land planning
-Bachelor of Mechanical Engineering and Associates Degree in Industrial Engineering
-Certified NC State plumbing, mechanical, electrical and building inspector since 1992
-E-Certified Designation
-NCHFA Preferred Real Estate Professionals
-Certified Relocation Consultation—Marketing Assistance
-Certified Relocation Consultant—Destination Services
-Certified Client Protection Experts in Home Inspections
-GRRA Realtor of Distinction (2015 thru 2022)